[Enthält Werbung - unbezahlt]
Hallo Ihr Lieben,
ich hoffe es geht Euch gut und ihr hattet einen schönen Tag?!
Die neue Challenge beim Stempeleinmaleins hat ausnahmsweise heute schon begonnen, weil wir nächste Woche etwas ganz besonderes mit Euch feiern wollen ;o) Diesmal haben wir einen tollen Sketch von unserer lieben Tanja für Euch und ich hoffe Ihr macht wieder fleißig mit :o)
Nun wünsche ich Euch noch einen tollen Sonntag und vielen Dank fürs vorbeischauen.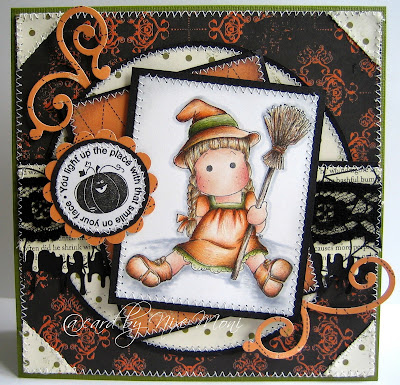 Hi dear all,
I hope everything is fine with you and you had a wonderful day?!
T
he new challenge over at the online magazine Stempeleinmaleins has exceptionally started today, because next week we would like to celecrate something very special with you. ;o) This time we have a great sketch from our dear Tanja for you and I hope you will join us again :o)
Now I wish you a great sunday and thanks for stopping by.
Hugs
Nixe-Moni
Medium:
Prismacolor
Pencil & White Spirit