[Enthält Werbung - unbezahlt]
Hallo Ihr Lieben,
ich möchte Euch heute gerne eine kleine Box in Buchform zeigen, die Ihr seit gestern schon beim Stempeleinmaleins finden könnt. Die tolle Anleitung dafür hat sich unsere liebe Kathrin ausgedacht und ich kann Euch sagen, sie ist wirklich nicht schwer nachzumachen und ein ganz besonderes Geschenk für einen lieben Menschen ist sie obendrein.
Bei der Challenge von Kreative Stempelfreunde möchte das Team gerne Verpackungen sehen und bei der Challenge von Christmas Cards All Year` Round sollen wir entweder ein Santa Motiv verweden oder das Wort Santa als Wort. Außerdem möchte das Team von der Totally Papercrafts Challenge gerne das wir Christmas Punches benutzen.
Habt noch einen schönen 2. Adventsabend und vielen Dank für´s Vorbeischauen.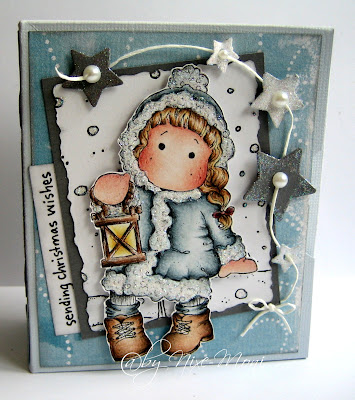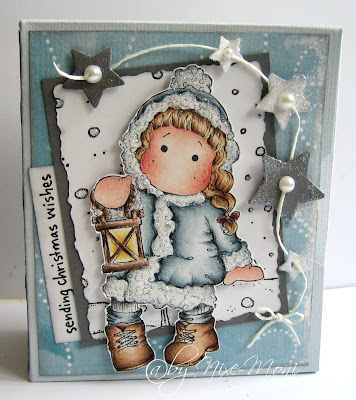 Hi dear all,
today I would like to show you a little box in book form, which you can find over at the online magazine Stempeleinmaleins since yesterday. Our dear Kathrin has invented the great tutorial and I can tell you it´s really easily to work out and as well it´s a wonderful present for a dear person.
At the challenge of Creative Stamp Friends the team would like to see Packages and over at the challenge of Christmas Cards All Year` Round we should use a Santa image or the word Santa. Last but not least the team of the Totally Papercrafts Challenge want to see creations with Christmas Punches on the creations.
Thanks for stopping by and I wish you all a very
happy second Sunday in Advent.
Hugs
Nixe-Moni
Medium:
Prismacolor
Pencil & White Spirit